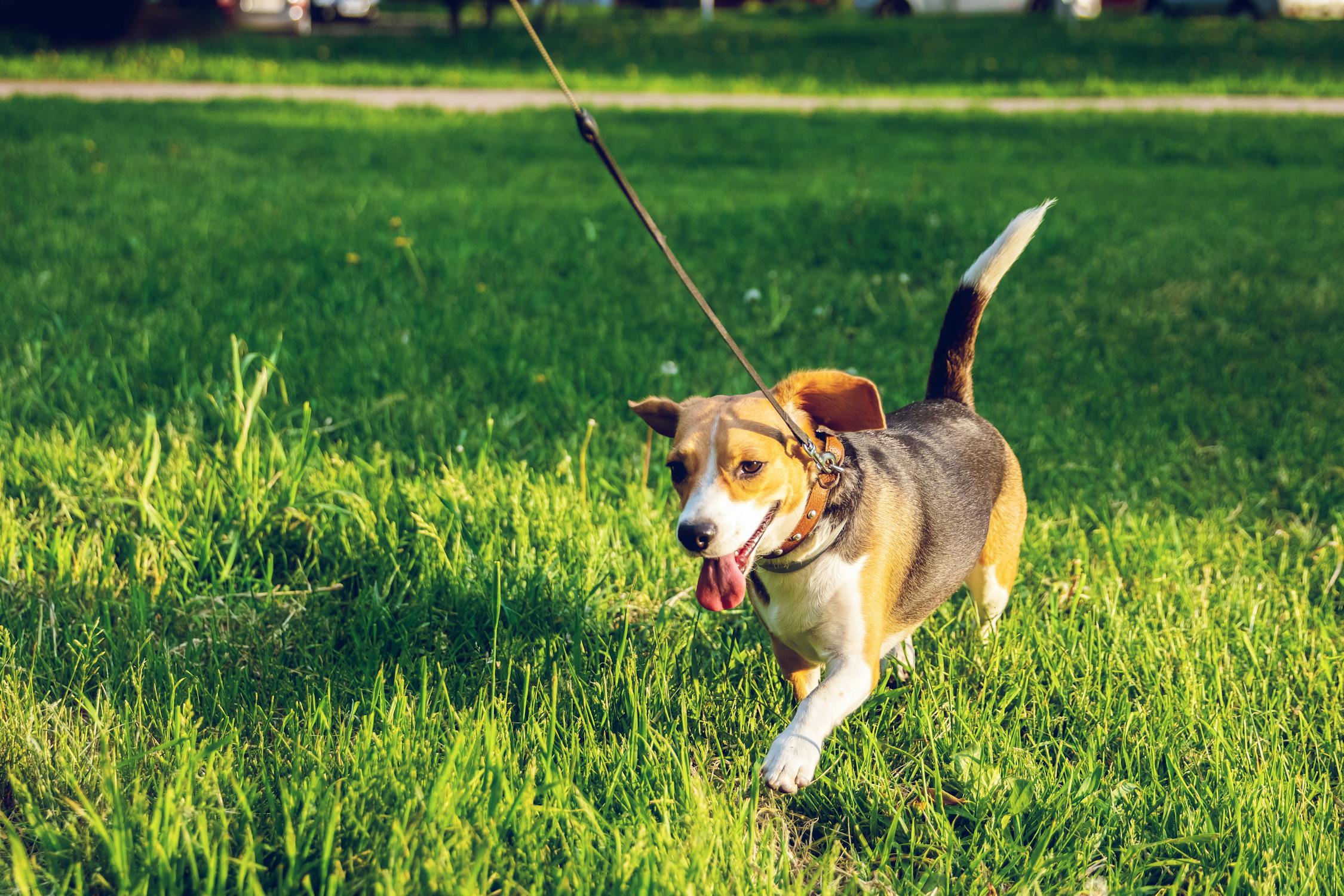 If you're a huge dog lover like we are here at Bonnie's Wag'n'Tails, then maybe you've pictured yourself as a dog walker at one point? After all, who doesn't want to spend all day in the company of man's best friend?
However, in today's post we want to share with you some of the things that all dog-walkers should have. Because you might think that it's a walk in the part (pun intended) but there's a lot that goes into keeping these pooches safe and happy!
1. Canine-First Aid Training
Bet you didn't know canine first aid was a thing, right? Well it is! Anyone who is taking care of other people's beloved pets for a living should aim to be first-aid certified so that if anything should happen while your on duty, you know how to take care of the pooches in your care.
Canine first-aid training comes in many forms. Some places offer in-person training and certification, depending on where you live. For those of you who can't do in person training, there are
plenty of courses online
that you can take. These can be expensive but really, if you're serious about your business and those beloved fur babies - it's a necessary expense!
Fun-fact: Did you know that our Bonnie's dog walkers, Paul and Lisa, are both registered holders of their Canine First-Aid Certificates? So you can rest assured your beloved pooch is in capable hands. Their certificates last for 3 years and we always keep our dog first-aid kit in our van. In fact, when we first meet up with you we will even bring our certificates with us for you to see!
2. Insurance
Insurance is super important
when it comes to dog-walking. It's not as simple as picking up your furry clients and off you go - these are people's pets and this is your job! So, there's going to be insurances you need to make sure you, your clients and the dogs are covered for any eventuality.
Some companies offer dedicated dog walker's insurance to cover you for a specific range of eventualities, while others are a bit more general. In reality, you should be pretty safe with a standard public liability insurance plan - this will protect you against claims, as well as your furry friends if they get injured, and anyone else who's property or pup may be damaged by a dog in your care.
3. Transport
You're of course going to need some type of transport if you're walking dogs for a living. Even if you're lucky enough to live near to a lot areas where the dogs in your car can run free as much as they want, that doesn't mean your clients will.
Typically they recommendation
is a van
in this case. Your dogs need to have room to move, but still be safe and secure. Cages are the safest way to do this, provided they are the right sizes and installed properly. Also, make sure you've got ventilation in the van and plenty of storage for all your goodies.
Here at Bonnie's we have a fully customised van to transport your pooch from your home and back again in comfort and style. We have cages of different sizes to accommodate any size, as well as plenty of ventilation and even our own cleaning system, so your fur baby will never return you in a mess!
4. Passion
It takes passion to be a dog-walker, but I don't think that comes as much of a surprise to anyone. Looking after other people's beloved pets and making sure they get all of the love, attention and care they need to day in, day out. Here in the UK, we're a nation of dog lovers, and it's pretty clear we all think highly of our furry friends.
Here are Bonnie's Wag'n'Tails we take great pride in work, so you'll always see us posting daily updates on our dogs on
our Facebook page
and
our Instagram
page so you can see them having fun. We'll also send you daily updates on Whatsapp or via text so you can see your beloved pets in action!
Bonnie's Wag'n'Tails works out of Airdrie and Coatbridge in North Lanarkshire.
So, if you or anyone you know is looking for a reliable and qualified dog-walking service to look after your beloved pooch,
contact us now
for a chat, and let's see what we can do to help!